The Soothing Power of CBD Tea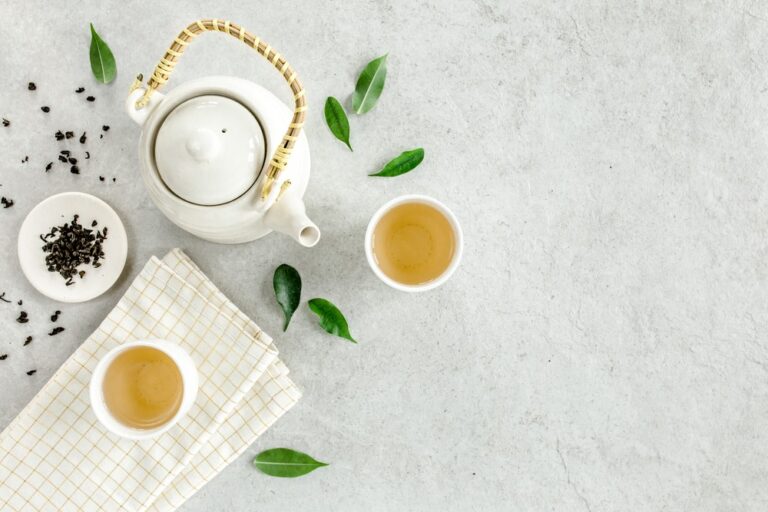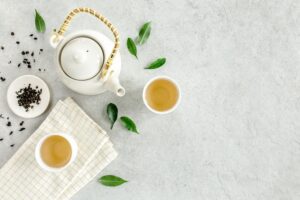 CBD products come in all shapes, sizes, flavors, and applications, from skin care products to edibles. CBD beverages are all the rage these days, with CBD tea being a favorite.
Imagine: You can enjoy a soothing cup of tea at any hour of the day and potentially benefit from everything CBD has to offer.
Curious to learn more so you can relax and "simply be" as you sip on the best CBD infused tea? 
A Little CBD Explainer
CBD, or cannabidiol, is one of the most well-known phytochemicals of the Cannabis sativa plant. The other one is the psychoactive phytochemical tetrahydrocannabinol (THC) that induces a high.
Research into CBD suggests there are various benefits to including this natural compound in your daily life, whether it's in your skin care routine or your cuppa tea.
Currently CBD is under investigation for the following potential applications:
The good news about using CBD is that it's:
Therapeutic and not psychoactive, so you won't get high
Well-tolerated with generally rare side effects
An all-natural ingredient
What Is CBD Tea?
As the name suggests, CBD infused tea is a tea that's been infused with CBD, or a CBD extract has been added to the tea. You can buy CBD-infused tea bags or make your own CBD tea at home using a tincture and your favorite herbs, tea bags, or loose tea leaves. 
The benefit of using a CBD tincture is that you can control the dosage. Plus, the tincture has a mostly neutral taste, making it ideal for adding to your favorite tea-drinking ritual.
Combining CBD with tea boosts the benefits you may only get from the phytochemical.
When Can You Enjoy CBD Tea?
You can drink multiple cups of CBD-infused tea daily, but remember, moderation is best.
So enjoy a cup of black CBD tea to get ready and focused in the morning, have an iced CBD matcha tea in the afternoon, and sip on some chamomile CBD tea to chill before bed.
CBD Infused Tea vs Hemp Tea 
CBD tea is sometimes called hemp tea, but it isn't always the same. Hemp tea is made by steeping dry hemp flower buds, leaves, seeds, or dried roots.
The plant matter is strained, leaving behind a greenish-brown beverage that has a slightly bitter and earthy flavor when consumed as is.
You can add a sweetener like honey, stevia, or sugar, or other herbs to make an interesting and more flavorful hemp tea.
How to Prepare a Soothing Cup of CBD-infused Tea
The best CBD tea can be enjoyed hot or cold. But to improve the bioavailability (absorption in your body so the phytochemical can have an active effect) of CBD, it's recommended to add a fatty base to your tea when adding a CBD tincture or oil.
CBD is hydrophobic, meaning it doesn't mix well with water. So add some coconut oil, infused butter, or another fat to your tea to help absorb the CBD. You can, however, simply brew your tea and add a few drops of CBD, but the result will be less potent.
You also need to brew the CBD-infused tea in hot water to activate the cannabinoid. Then, if you prefer an iced tea, chill it and serve over ice.
CBD Infused Tea: Recipe
Ingredients:
CBD tincture
Loose tea leaves or a tea bag of your choice
1 cup of water
Sweetener of your choice
Instructions:
Add water to a pot and heat over medium heat until it starts boiling.
Remove the pot with boiling water from the stove.
Add your tea – tea bag or loose tea leaves.
Cover the pot with a lid.
Let the tea steep for three to five minutes.
If you use loose tea leaves, strain the tea.
Pour the tea into a cup or mug.
Add a few drops of CBD tincture.
Add the sweetener of your choice.
Stir and enjoy.
Add the Best CBD for Your Daily Ritual 
CBD infused tea is ideal, whether hot or cold, or you want to relax or stay focused. These recipes allow you to enjoy a cup of the best CBD tea. And you can start experimenting with flavors or simply use your favorite tea infused with CBD for an all-out winner. 
Consider using our CBD Tincture – 1,000 mg. It's natural, GMO- and pesticide-free, and comes from organically grown hemp.