Ingredient Spotlight: Jojoba Oil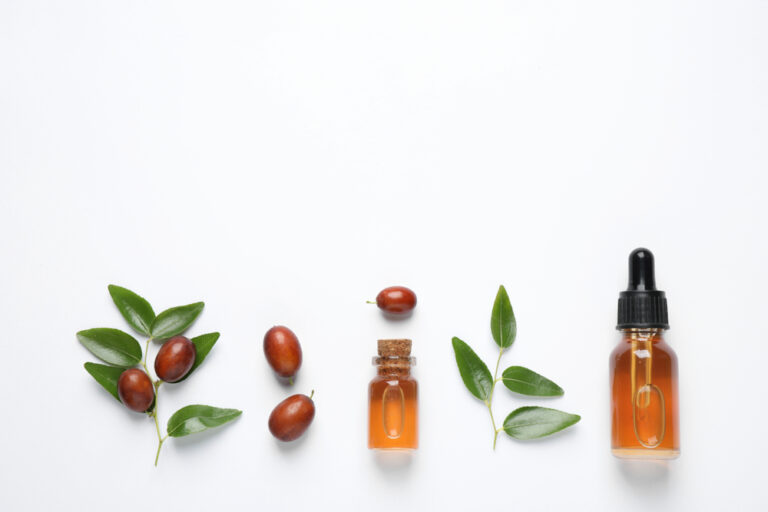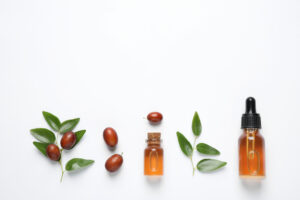 As we age, our skin naturally undergoes changes that can leave it looking dull, dry, and in need of some extra care. Can a drop of jojoba oil come to the rescue?
This nourishing oil offers a ton of benefits for our skin and is a must-have ingredient in any skincare routine. If you've never heard of this all-natural, plant-based oil, it's time to explore its uses for skincare and beauty. So, grab a cup of tea and let's chat about all things jojoba.
What Is Jojoba Oil? 
Jojoba oil is derived from the seeds of the jojoba plant (Simmondsia chinensis), which is native to the southwestern United States and northwestern Mexico.
As per a paper published in the Journal of Dermatology, "The chemical structure of jojoba oil is different from that of other plant oils since it is not a triglyceride but a liquid wax ester, which is very similar to human sebum."
It is a versatile and gentle oil that has gained popularity in skincare products due to its numerous benefits.
5 Benefits of Jojoba Oil for Your Skin 
Now that we've covered the basics of jojoba, let's dive into the wonderful benefits it offers for our skin. From moisturizing to anti-aging properties, here are the top 5 reasons to include jojoba in your skincare routine:
How To Add Jojoba Oil Into Your Skincare Routine
Susan McMenamin, founder of Clean Beauty & Wellness, absolutely adores this oil and has made it an essential part of her daily skincare routine. 
In her own words, she says, "I swim in jojoba oil! I use it on my entire body twice daily." To this end, Susan has a clever trick. She uses a water mister to spray her body before applying the oil. This helps disperse it evenly due to its heavier consistency.
Need more inspiration on how to incorporate jojoba into your skincare routine?
Moisturize

: After cleansing and toning, apply a few drops of this oil to your face and neck, massaging it gently in upward, circular motions. Allow it to absorb fully before applying makeup or other skincare products.

Use a DIY Face Mask

: Combine jojoba oil with other natural ingredients, such as honey or avocado, to create a nourishing and hydrating face mask. Apply the mixture to your face, leave it on for 15-20 minutes, and rinse off with warm water.

Massage

: For a soothing and relaxing facial massage, warm a few drops of jojoba oil between your palms and gently massage it into your skin using upward, circular motions. This can help improve circulation and promote a more youthful appearance.

Apply Fresh Pick Hemp Apple Stem Cell Anti-Aging Cream:

Experience youthful, radiant skin with our potent anti-aging cream, formulated with apple stem cells and nourishing jojoba oil. Apply twice daily to the face and neck for a firmer, brighter complexion. 
Get it now for 30% off your first order. Use Code TRYCBW30 at checkout.
Are You Ready for the Benefits of Jojoba?
Don't miss out on the amazing benefits jojoba has to offer for your skin. Make it a staple in your daily skincare routine and experience the transformation to a more youthful, radiant, and healthy complexion. 
Give jojoba oil a try today with Fresh Pick CBD Apple Stem Cell Anti Aging Cream.