The Best Skincare Routine if You're in Your 50s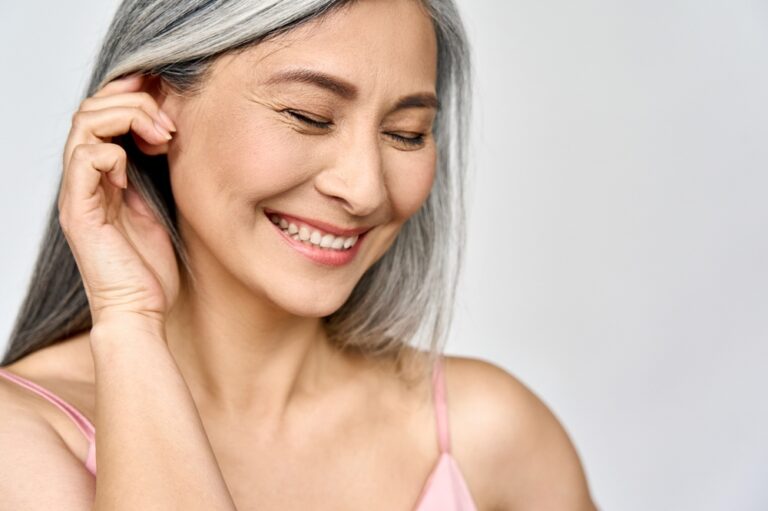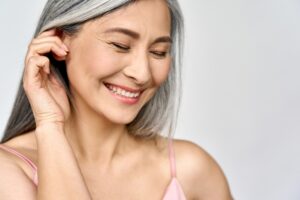 As we age, our skin changes …. more wrinkles, more dryness, and other signs of age. If you are in your 50s, these problems are likely to appear more frequently than you'd like. So maybe it's time to shake up your skincare products? 
Let's look at the best skincare products and routines for someone in their 50s. We'll also introduce you to Clean Beauty and Wellness, specializing in CBD-infused skincare products — formulated to target fine lines, wrinkles, and other signs of aging.
The State of Your Skin in Your 50s
Our skin's elasticity begins to diminish and becomes thinner in our 50s. We also experience decreased natural oil production, which can make our skin dry and lead to wrinkles or age spots. Additionally, blood vessels become more visible, contributing to the skin's appearance of being older.
Fortunately, there are a variety of skincare products and routines that can help to address these issues. Products that contain retinol, vitamin C, and hyaluronic acid can also be helpful in combating visible signs of aging. (There is a reason why we include vitamin C in our serum with CBD!)
Additionally, incorporating a CBD-infused skincare product into your routine can help to restore the skin's suppleness and elasticity.
What Skincare Products Do You Need in Your 50s?
When it comes to skincare in your 50s, the goal is to hydrate, reduce wrinkles, and provide extra exfoliation. Here are some specific product recommendations to help achieve these results.
Cleanser: A gentle cleanser is vital in your 50s as your skin becomes thinner and more delicate. Look for a cleanser that won't strip away natural oils and will help keep skin hydrated.
Moisturizer: A good moisturizer is also essential in your 50s. Choose one that is oil-free and non-comedogenic so it won't clog pores. If you have dry skin, look for a moisturizer that is also hydrating. Give your skin a CBD-infused Royal Treatment.
Sunscreen: Sunscreen is important at any age, but it becomes even more crucial in your 50s as sun damage becomes more visible. Look for sunscreen with an SPF of 30 or higher and apply it every day, even if you're not going outside.
Eye Cream: The skin around our eyes is thinner and more delicate than the rest of our face, so an eye cream is important in your 50s. Look for one that contains ingredients like retinol or hyaluronic acid to help reduce the appearance of wrinkles. Check out our CBD'Luxe – Eye Cream.
Exfoliator: Exfoliation is vital in your 50s as dead skin cells can accumulate on the skin's surface, leading to a dull complexion. Choose an exfoliator that is gentle enough for everyday use and has small beads or particles to avoid irritation.
A Sample Daily Skincare Routine for 50 Plus
Assuming you have already cleansed your face in the morning, exfoliation is the first step in this skincare routine for those in their 50s. 
This can be done 1-2 times per week using an enzyme exfoliator or a chemical exfoliant like glycolic acid. Be sure to use sunscreen after exfoliating, as your skin will be more sensitive to the sun.
The next step is to apply an antioxidant serum. Look for one that contains vitamin C, green tea, or ferulic acid. These ingredients will help protect your skin from damage caused by free radicals. 
Need a dose of Vitamin C serum with CBD in your routine? Try our Sunshine Serum, combining CBD with Vitamin C.
After applying the serum, it's time to use a retinol product. Retinol is a form of vitamin A that helps reduce wrinkles and improves skin texture. It can be used every night before bed.
Finally, finish off this daily skincare routine for those in their 50s with a hydrating cream or lotion. Apply it to your face and neck, and massage it into your skin until fully absorbed.
Refresh Your Skincare with Clean Beauty and Wellness
As we age, our skin changes, and we need to adapt our skincare routine to address these changes. One way to do this is by using Vitamin C serums and CBD-infused skincare products from Clean Beauty and Wellness.
Clean Beauty and Wellness was founded by women, for women. We believe in natural beauty, and our line of CBD-infused products can help target the signs of aging.
If you're looking for a way to refresh your skincare routine, explore Clean Beauty and Wellness.